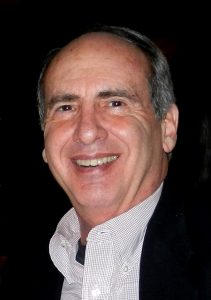 Ray Dauria
Managing Partner
Ray launched Ray Dauria Associates in 2000 and is a Managing Partner and Principal Recruiter. He specializes in providing recruiting and executive search services for the electric power industry. He places candidates nationally ranging from executive and director-level to middle management, supervisory and professional positions. Ray's clients include independent power producers, transmission and distribution companies, private equity firms and portfolio companies, investment advisory firms, engineering and construction companies, O&M services providers, general contractors, technology firms, consultants and utilities.
Ray has over thirty years in power, both the generation and transmission sectors. Prior to founding Ray Dauria Associates, he was a Director/GM/VP for a global independent power company responsible for developing, building/acquiring and operating electric generating assets and power delivery systems in the USA, Europe, Latin America, China and India. He has extensive experience in power project origination, business development, mergers and acquisitions, asset management, O&M, engineering, construction, project management and regulatory compliance. Earlier experience includes managing power equipment manufacturing facilities.
Ray holds a BS in Industrial Management and an MBA from Fairleigh Dickinson University. He has also completed short programs at the Wharton Business School and the Center for Creative Leadership.
Tom Dauria
Managing Partner
Tom has been a Managing Partner and Principal Recruiter with Ray Dauria Associates for over ten years. He is experienced in all aspects of recruiting and executive search within the transmission & distribution and electric generation industries. Tom's skills include developing job specifications and performing compensation assessments, sourcing passive candidates, conducting interviews and due diligence, offer negotiations and facilitation, database and IT management, client liaison, market analysis and business development.
Tom leads searches ranging from executive-level positions to management and supervisory roles including technical professionals. He is highly skilled in recruiting transmission construction project team members and renewable energy professionals.
In addition to his recruiting and executive search experience, Tom worked for BackOffice Associates, a Goldman Sachs affiliate, for two years as a Data Migration Consultant, building and customizing SQL-based data conversions and loading programs for high-profile SAP implementations.
Tom holds a BA degree from Evergreen College in Washington.